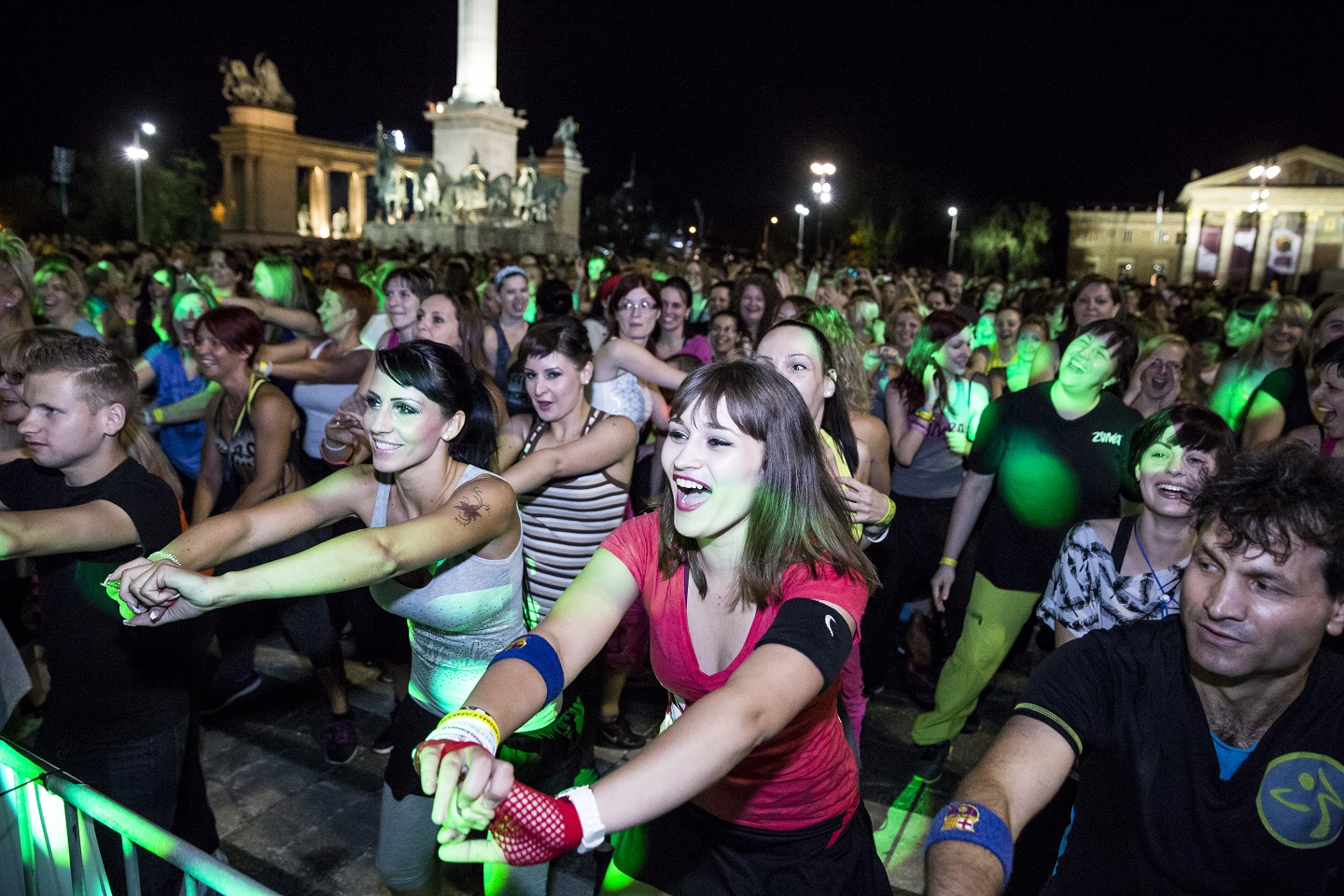 In June 2015 the free public sport event 'Movin' Night' was organized for the second time in Budapest. That night the most beautiful places of Budapest are blocked for general traffic, so that citizens can enjoy all kinds of sports there, from dragon boating up to 'street workouting'. Several tens of thousands of visitors come to the event every year to discover new sports, go kayaking in the city park or to go for a relieving run over Budapest's longest, usually crowded avenue. In addition to all the sporting attractions, civil society and social organizations from the health sector will be there to assist visitors with advice and a helping hand. There, persons interested can make use of examinations, health checks and other counseling offers.
From 9:00 pm to 4:00 am, people of all ages, whether young people or seniors as well as professionals and amateurs, enjoy a varied program. This is compiled by sports experts, clubs and civic organizations in order to reach as many people as possible and inspire them to exercise.
Tibor Navracsics, European Commissioner for Education, Culture, Youth and Sport and patron of the 'Movin' Night' event welcomed more than 20,000 participants personally at the Heroes' Square in Budapest.
The main task of our agency was the holistic organization and realization of the public sports event.
The idea for the event was developed by the National Institute for Health Development and supervised by the Ministry of Human Capacities. The costs of the event were financed entirely from European Union funds.