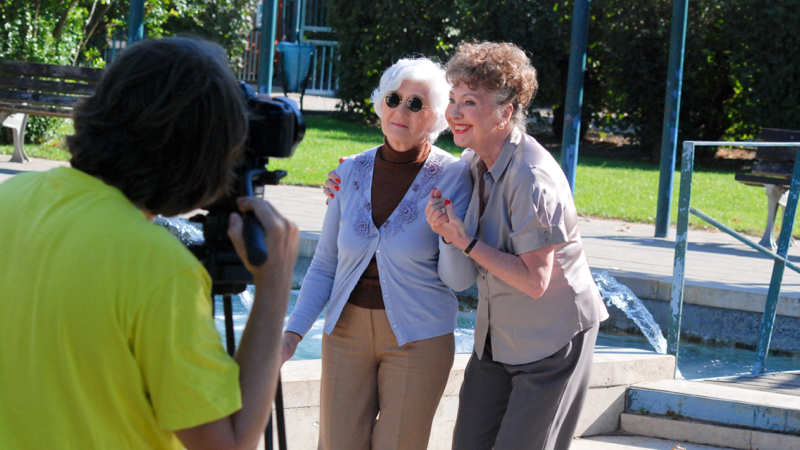 Thanks to an initiative of the World Health Organization, the World Sight Day takes place on the second October of each year. The goal is to point to the fact that blindness can be prevented: 80% of blindness can be avoided and / or cured if the affected persons regularly take preventative check-ups and participate in prevention programs. The campaign itself, in co-operation with the Semmelweis University, is particularly aimed at vulnerable target groups and draws attention to diseases of the eye that can affect the vision.

On 13 October 2011, the World Sight Day, our health campaign kicked off under the professional supervision of the State Secretariat for Health and in cooperation with the Eye Clinic of Semmelweis University. Thanks to the main sponsor Novartis Hungary, the campaign could be financed without public funds.

The first initiative was followed by two others: The follow-up campaigns 'Nice to see you again' and 'Eye test every year' have led to a further cooperation, namely with the National Alliance of Hungarian Diabetics as well as with the foundation "Egy Csepp Figyelem". Especially diabetics are among the largest risk groups, since the disease can lead to blindness and therefore prevention is exceptionally important.
Within the framework of the projects, we organized not only the prevention campaigns, but also the free visual tests with the friendly support of Első Magyar Optikus Zrt. in eleven large cities in Hungary.
The health campaigns were implemented at the request of the State Secretariat for Health.

Professional partners: Ophthalmological Department of Semmelweis Medical University, Magyar Cukorbetegek Országos Szövetsége (National Alliance of Hungarian Diabetics), Egy Csepp Figyelem Foundation, Cukorbetegek Budapesti Egyesülete (Diabetes Association of Budapest).
Top Sponsors: Novartis Hungária Kft. Első Magyar Optikus Zrt.
Media partners: Index, RTL Klub, Tv2.