Since 2015, we have been managing Domestos' program of renovating restrooms at disadvantaged educational institutions. UNILEVER, the company behind Domestos, has launched similar corporate social responsibility (CSR) initiatives worldwide – including in Hungary. This particular initiative became exceptionally successful, as UNILEVER invited other companies to join the renovation program as well. Thanks to the joint support, a number of schools have been able to benefit from the campaign, especially in rural areas. Through the support of domestic and international construction companies, the campaign was implemented with the greatest efficiency possible.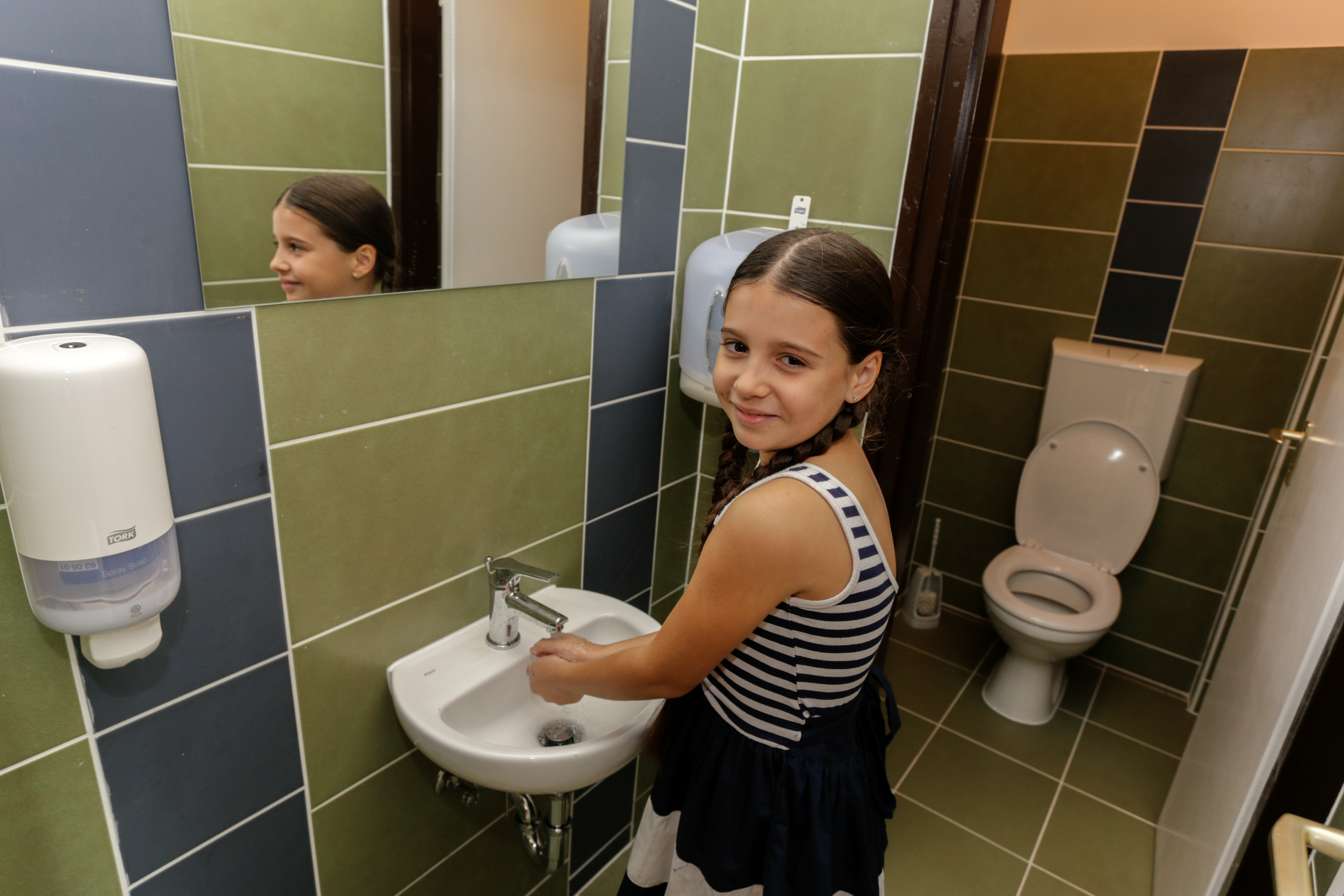 For this reason, in line with a communication campaign at the beginning of each year, Domestos draws the attention of buyers to the fact that 5 forint per product purchased is part of the realization of this renovation project. At the same time, the selection of beneficiary educational institutions is carried out with the aid of state partners.
During the summer holidays the renovation work begins. Project partners and sponsors from the construction industry help us by supplying building materials or providing labor and tools – without their support, only half as many educational institutions could be renovated. However, thanks to the generous contribution of the sponsors, the project has become more and more popular every year.
As a supervising agency of this project, PLANB is responsible for the handling and coordination of the entire process, in addition to the acquisition of sponsors and its holistic communication management. This means that we are there from the first call to potential sponsors in January until the opening celebration of the new restrooms in September.
The campaign is realized on behalf of Domestos.
Sponsors in 2016: Market Építő Zrt., NLCafé, Zalakerámia, Stiebel Eltron, Mapei, Geberit, Trilak, and the SCA, and Sanex Pro Kft.
Professional partner: Hungarian Interchurch Aid.
State collaborators of the program: Cabinet Office of the Prime Minister, Ministry of Human Capacities and the Klebelsberg Institution Maintenance Centre.  
More information:
www.domestos.hu